From 1937, when we began, to today and onward into the future, we strive to be the most trusted financial partner for our members, build life-long relationships, and have an impact full of light on our members and community.

Wildfire Credit Union began operating on September 9, 1937 as Saginaw Telephone Employees Credit Union with the first office being located in the basement of the home of Credit Union Treasurer Hank Koski. As time and the world moved forward, so did we.
In 1977, after a series of small office upgrades, this once little credit union gained an office building at its current location on Bay Road in Saginaw and merged with Flint Telephone Employees Credit Union that same year. Then in 1984 we changed our name to Communications Family Credit Union (CFCU) and expanded to include employees of communication-related industries from Flint all the way up to the Mackinac Bridge.
In the following decades we merged with more credit unions, expanded our office, and opened a branch in Midland all before changing our name to Wildfire in 2009. Since then we have opened two more branches in Saginaw Township and Bay City and opened a few school branches.
Today, Wildfire serves the entire state of Michigan allowing anyone who works, lives, worships or attends school in the state of Michigan to join Wildfire. Just as we did during our humble beginnings over eighty years ago, we continue to strive to be the best kind of place for our members to manage their finances and serve our community.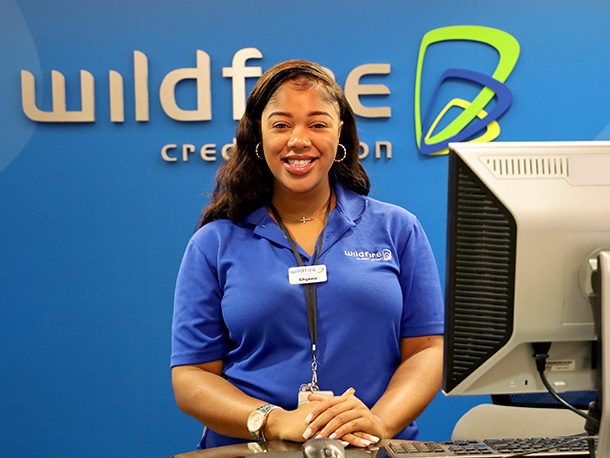 Our Mission
Like all financial institutions, we offer you an array of personal and business services to meet your needs and help you achieve your future financial goals. So what sets us apart? Our commitment, determination, and desire to make sure that our member service is in a league of its own and our excitement to help our members.
We Keep Your Money Safe & Protected
Your accounts at Wildfire will be federally insured by the National Credit Union Share Insurance Fund (NCUSIF) up to $250,000 per share owner, for each account ownership category. For more information, the National Credit Union Administration (NCUA) provides an estimator to help you better understand the protection offered by the NCUSIF. This resource is available at: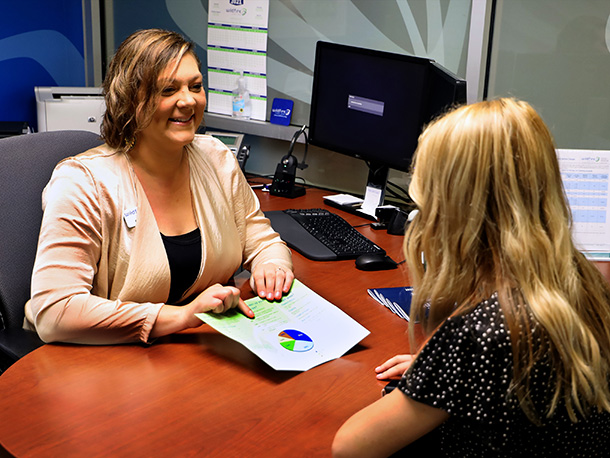 Greet members courteously, professionally, and with a smile.
Give members our undivided attention.
Treat members with the respect worthy of an owner.
Make it easy to do business with us.
Be passionate about service.
Be knowledgeable regarding all member requests.
Identify member needs and recommend effective solutions.
Take ownership of any member concern and handle it with the highest priority.
Support and participate in the communities our members call home.
Show members appreciation for allowing us to serve them.
Mission Statement: The mission of Wildfire Credit Union is to be the most trusted financial partner for our members. Like all financial institutions, we offer a full range of personal and business services to meet your immediate and future financial needs. What sets us apart from the rest of the other financial institutions is our member service.

Careers
At Wildfire you can grow as a professional while making a positive impact on the community around you.

Community
Each year Wildfire staff volunteer over 2,000 hours back to charitable, school, and many other difference making organizations.
Hours & Locations
Come give us a visit at one of our convenient locations across the Great Lakes Bay Region of Michigan!