To Wall Street!
"An investment in knowledge pays the best interest."
- Benjamin Franklin
Money Saving Tips for College Students
Date Published: Mar 2, 2023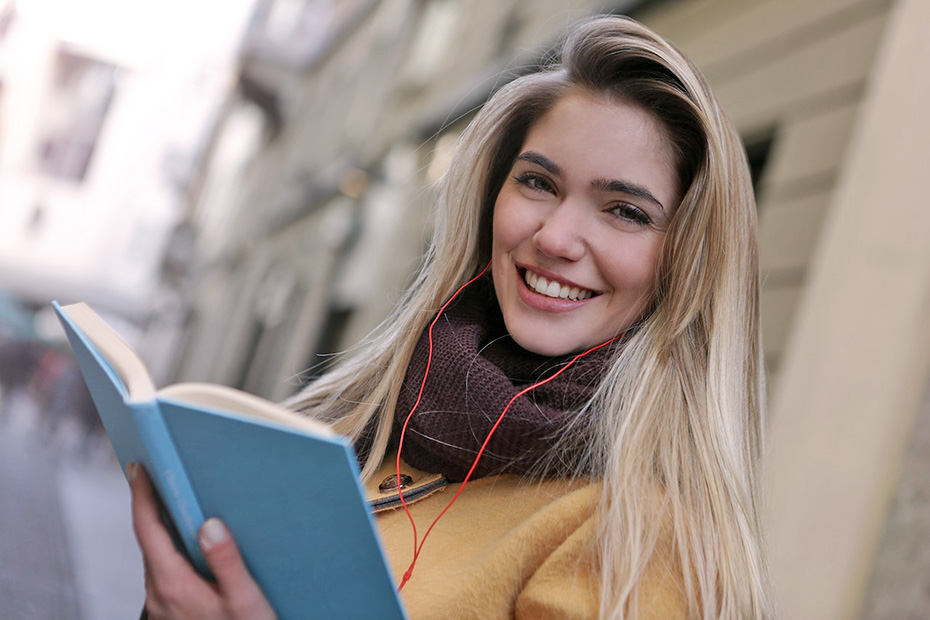 College is an exciting new journey that will open doors and lead you on many adventures that turn you into a storyteller, as you reminisce about your times as a college student. At the same time though, college can be a bit scary for a lot of changes can head your way. You begin to choose a career path, meet new people, become more independent, and begin to handle your own spending and expenses.

Handling your own spending and expenses during your college career doesn't have to be as scary as it sounds. Wildfire is prepared to be with you every step of the way, from the moment you bust through those college doors to when you walk onto that prestigious stage and grab your diploma. Read on to learn some money saving tips you can utilize during you college journey.
Tip 1: Wildfire Credit Cards
Credit cards can be a great thing to have on hand when in college. They come in handy in emergencies and can help you build credit early, as long as you make your payments on time. Credit cards are also convenient when you have to make big payments that you would be able to handle better paying back slowly over time. However, just like not studying for an exam, they can come back to haunt you because paying it off isn't always easy.

So, if you get a credit card, stick to just one or two cards and be sure to pay off at least the minimum balance each month to avoid late fees. Managing your credit cards will help you to build credit early before you graduate and keep you from falling into credit card debt.
With Wildfire's Rewards Visa® Credit Card, you will also get an extra hand with this awesome feature called Cash Back Rewards. With this, every dollar you spend using your credit card you will receive 1% Cash Back Rewards. As these rewards add up over time you can use them for anything you need: books, food, travel, much needed nights out, supplies, classes, and anything else.
Tip 2: Don't pay full price for textbooks
Textbooks can really make your wallet and bank account unhappy. So, before you flock to the campus bookstore, look around to see if you can take an alternative method of acquiring the textbooks you need.

For example, there are great deals on Amazon for used textbooks and you can also rent them from reliable suppliers such as Chegg or Barnes & Noble. Look into using sites like iFlipd, for digital copies that have a pay-as-you-go type model. Don't stop here though!

Try asking friends or fellow students if you can borrow a textbook from them or go in on a textbook you both need with them. Buying textbooks at full price hurts, but luckily there are plenty of methods out there for you to avoid full price textbooks and save some cash.
Tip 3: Eat out less, cook for yourself more
Eating out often is a quick way to eat through money and the costs add up. In fact, according to Cheapsim, (a free service that helps budget-oriented consumers find high-quality, low-cost products), eating a home-cooked meal can be up to 60% less than eating out. So, instead of eating out, stock up on snacks, ingredients, and drinks from the grocery store and cook yourself some nice home style meals. You can even throw a dinner party and invite some of your fellow students over.

Now we are not saying don't eat out ever, because going out with your friends to grab some food and have some drinks is always a great time and can be the perfect way to relieve stress. Plus you're in college so make your college years fun. We are just saying that if you want to save money, try not to make going out a habit you do often, or put a limit on the amount of times you eat out.
Tip 4: Study your housing options
Living on your own and having your own little home is an exciting and rewarding feeling, but it can be expensive. So, if you have concerns about affording your own place while going to school, there are some pretty cool options for you. If you choose to live off campus, consider picking up a few roommates to share the experience with and reduce the cost of living. With roommates your rent price will drop, and your groceries and utilities bills can be divided amongst you and your roommates.

Another money saving housing option is to live in an on-campus dorm, which is cheaper than living in a house off-campus and it is communal. The cost of room and board is typically paid all at once for a single semester. So, you won't have to worry about monthly payments and you can pay your housing costs with tuition to knock them both out at once. Also, if you live in a dorm you will have access to the school cafeteria, which could potentially save you money on food costs in the long run.
Tip 5: Save money when shopping and going out
Your student status can come in real handy when shopping or going for a night out. If you go somewhere, check to see if there are any student discounts so you can get deals on things like movie tickets, meals, car insurance, clothes and travel. Top brands sometimes offer discounts for students with a school ID or an edu email address. So, keep your student ID with you and don't hesitate to ask for any student discounts.

You can also head to a local thrift shop to purchase clothes and items such as dishes and furniture to add to your college home. According to BestColleges.com, discounts at thrift stores can be as high as 90% off the normal retail price. You could save hundreds of dollars just by shopping at thrift stores.

Another thing to keep in mind is to buy in bulk when you go shopping for nonperishable items and toiletries. Consider getting a membership card at a store like Sam's Club to become a master of buying in bulk shopping.

When it comes to going out for a night of entertainment try to take advantage of campus resources and events. There are usually regular events hosted right on campus for free. Events like movie screenings, intramural sports, fitness classes, and much more could be held on campus with little or no charge to you.

Check to see if your school has a student calendar of events or a campus event email sign up. If your school has a bus line or bike rental service, consider using them as a mode of transportation so you can save money on gas, or use them to avoid having a car.
Tip 6: Ditch cable
Cable can get expensive and there are a bunch of shows you can watch online for free or get a Netflix or Hulu account for a few bucks a month. If you prefer to watch your shows and movie on a TV, consider getting a device such as an Apple TV, Roku, or a Smart TV to stream applications like Hulu and Netflix right to your television. Pretty soon, your place will be the place to go for movie night with your friends.
Tip 7: Get your very own coffee maker
Can't survive the day without a nice warm cup of that coveted liquid called coffee? You may want to buy your own coffee maker or chip in with your roommates to get one instead of pouring cash out of your wallet often for that the much needed cup of coffee. Those seemingly small expenses will add up.
Your Financial Backpack
College is supposed to be an extraordinary ride full of making new friends, helping you learn more about yourself and the world around you, and getting you ready for your future before it begins.
Making sure you are managing your finances and keeping enough money in your wallet can become a stressor during this adventure. It doesn't have to be though. Just follow these tips and don't hesitate to reach out to us if you ever need some help, or financial guidance during, and even after, your time as a college student. We can't wait to see where the doors of college take you!