For when every day is a day off
"Retirement may be an ending, a closing, but it is also a new beginning."
- Catherine Pulsifer
How to Prepare for Health Care Costs in Retirement
Date Published: Mar 11, 2021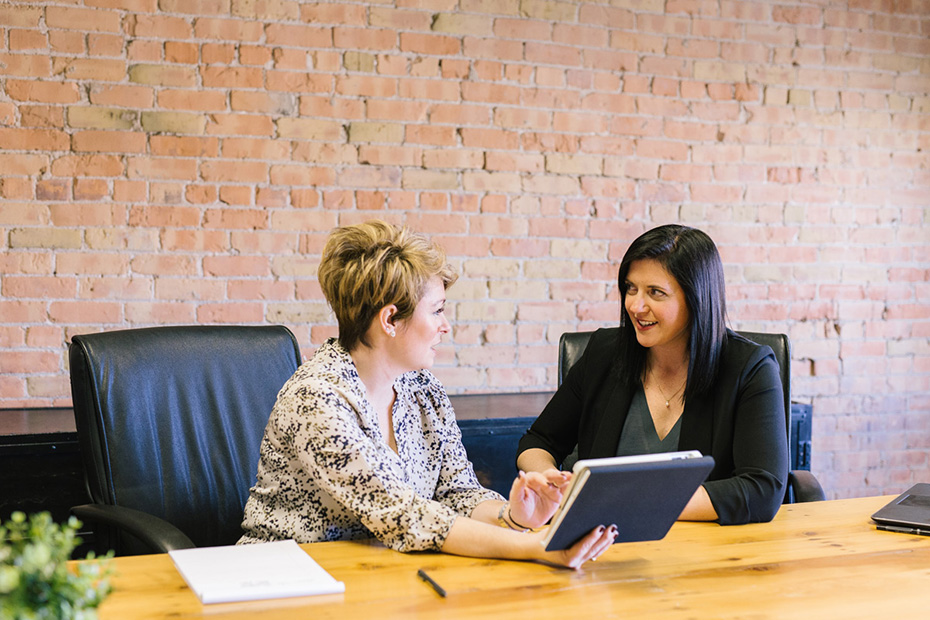 When it comes to retiring there is a good chance that your spending habits are probably going to change. Figuring out how they are going to change is big part in planning your retirement and helping you make sure you are financially and mentally ready for your journey ahead.
One of the larger expenses that can come with retirement is health care/medical costs.
As of 2019, a retiring 65-year-old couple can anticipate to spend an average of $285,000 in healthcare and medical expenses during retirement days. Furthermore as of 2019, according to long-term care insurer Genworth, there is an additional annual cost of long-term care that ranges from $19,500 for adult care services to $102,204 for a private room in a nursing home facility.
On average, males 65 and older will need about $133,000 to pay for healthcare during retirement and females will need roughly $147,000. Needless to say, understanding how to plan for medical costs as you begin to head into retirement is essential (Lake, Investopedia).
It can be easy to overlook putting healthcare costs into your retirement budget as you begin to leave the workforce. You can become used to your employer picking up most of the costs, with the remaining costs simply coming out of your paycheck and pocket.
With retiring you will most likely now be in charge of your health care, in addition to your out-of-pocket payments, which is exactly why we decided to provide you with this article, to help you in your journey. You are not in this alone.
Retirement Cash Flow
One big factor in terms of healthcare expenses during your retirement is how much cash you bring in and how much cash you spend regularly. Rising costs in healthcare are a reality so it is important that you include them into your budget (Anspach, the balance).
The average person in their 60s has an estimated average savings of approximately $172,000 and those who are 65 and up usually spend about $3,800 a month. The Social Security Administration (SSA) figures that the average monthly gain is about $3,011 in 2020 and this amount drops to $2,265 for those who begin to claim benefits at 62.
Granted, the majority of how much you decide to budget for healthcare based on your income will depend primarily on your age and overall health. Medicare can come in to play for some medical expenses, but it has limitations.
Health care costs tend to go up with age and the inflation rates of health care are typically higher than overall inflation rates. However, other types of expenses tend to go down as you get older. For example, you may travel less, downsize your housing, or switch to only having one car.
Aside from this fluctuation in expenses, it is still pretty tough to estimate spending in the distant future to near 100% accuracy. A good thing to get in the habit of doing to help with expense estimating is to review your financial plans and goals every five years during retirement to ensure your expected spending matches up with future earnings.
Medicare
If you are a high income tax payer, which is $85k a year for singles and $170k for married couple as of 2018, the more you make the higher your Medicare Part B and Part D premiums will be.
To avoid having your Medicare costs rise, you should try to work with a tax or retirement planner to help you manage your distributions effectively and try to keep your premiums from increasing.
If you are looking to Medicare to assist you in paying for medical expenses during retirement, be ready for deductibles, premiums, and out-of-pocket costs. In 2020, the standard deductible for Medicare Part A is $1,408 and the monthly premium for Part B is $144.60. Also, the annual deduction for Part B for 2020 is estimated to be $198 and $435 for Part D, which will have a 2020 base premium of $32.74 per month.
Medicare Advantage plans are offered by private insurers and companies and are authorized by Medicare instead of the federal government. By going with an insurer and depending on what the policy covers, you could end up paying less for a Medicare Advantage plan.
With Advantage plans, insurers set the premiums and not the federal government. These plans normally cover the same expenses that Medicare does, as well as with Part D prescription drug coverage.
To add, there are some plans that will lengthen coverage to include expenses that come with hearing, dental, and vision care.
Don't Resort Just to Your Retirement Savings
When it comes to paying for health care you want to look for other ways to pay expenses outside of your retirement savings so you do not run the risk of draining your nest egg. There are two primary ways you can begin to build a savings back up for health care spending before your retirement begins:
Health Savings Account (HSA)
HSA's are available with High-Deductible Health Plans (HDHP) and provide you with triple tax advantages such as deductible contributions, tax-deferred growth, and tax-free withdrawals for qualified health care costs.
The funds in your HSA account can pay for specific medical premiums like Medicare premiums and long-term care insurance premiums. If you are in your 50s, you still have the opportunity to maximize those plans by signing up for catch-up contributions and employer contributions. In fact, some employers will supply you with cash rewards to an HSA for preventative screenings including mammograms and annual physicals.
The only negative is that there are contribution limits for HSA's and the limits apply to both employees and employer contributions combined. Also, once you enroll in Medicare, you will be unable to make new contributions to your HSA.
Long-Term Care Insurance
Getting a Long-Term Care Insurance plan can help fill the voids left by Medicare. A Long-Term Care Insurance policy can pay a monthly benefit toward long-term care for a two-to-three-year period. This can help you dodge the bullet of spending your assets to qualify you for Medicaid, which also pays for long-term care.
The con with long-term care insurance premiums is that they may not be affordable for all. If you are unable to afford a long-term care insurance plan, you can look into purchasing a life insurance policy that comes with the option of including a long-term care insurance addition.
The sooner the better though, because the quicker you purchase a life- or long-term care insurance, the better the chance the premiums will be lower (Lake, Investopedia).
Factors that Can Affect Health Care Costs
While it may be difficult to pinpoint future medical expenses there are some factors that can allow medical costs to drop or rise into a foreseeable style:
Your Current Health
Certain chronic health conditions can have a bigger influence on health care spending. According to Nerd Wallet, some of those that are paired with future higher costs include conditions such as high blood pressure, depression, asthma, and heart disease.
Researchers in a study by Vanguard Research and Mercer Health and Benefits estimate that medical costs for women are 2% more that for men. Those with high health risks, smoke or visit the doctor frequently or have two or more chronic conditions, could expect to pay about 50% to 130% more than people with low health risks, don't smoke and are generally free of chronic health conditions.
Income
As mentioned previously, in regards to Medicare, premiums for Medicare Part B (doctor visits) and Part D (prescriptions) are income based. Medicare Part B is subsidized by the federal government and the subsidy decreases as your income increases. In 2019, the majority of people paid the standard premium for Part B, which was $135.50 per month in 2019.
For Part D, the average monthly payment in 2019 was $33.19 per month, but that also tends to vary depending on what plan you buy and where you live. If you have a higher income, you would pay a monthly adjustment that ranges anywhere from $12.40 to $77.40 per person.
Where You Call Home
Majority of health care costs vary based on the cost of living of an area, as well as the cost of medical services, and degree of federal funding. For example, in 2017 the monthly premiums for plan F cost $124 to $279, with the average being about $150. Despite this, geography has had the least amount of effect on costs than the other factors mentioned.
Other factors that can impact health care costs include marital status, retirement age, retiree medical insurance, supplemental Medicare policies, and inflation. Health care costs also tend to go up with age and the inflation rates of health care are typically higher than overall inflation rates (Weston, NerdWallet).
Saving for Health Care
Health care costs can take up a good chunk of your retirement budget and be one of your largest expenses. Trying to figure out how much they will be is similar to a guessing game.
Understanding the amount of money your own health insurance premiums will cost until you are eligible for Medicare, and reviewing your financial plans and goals every five years during retirement are key. Both of these will help you make the best of your golden years.