Budgeting tips for your great adventure
"To see the world, things dangerous to come to, to see behind walls, draw closer, to find each other, and to feel. That is the purpose of life."
- James Thurber
Saving Up for an Adventure
Date Published: Apr 30, 2021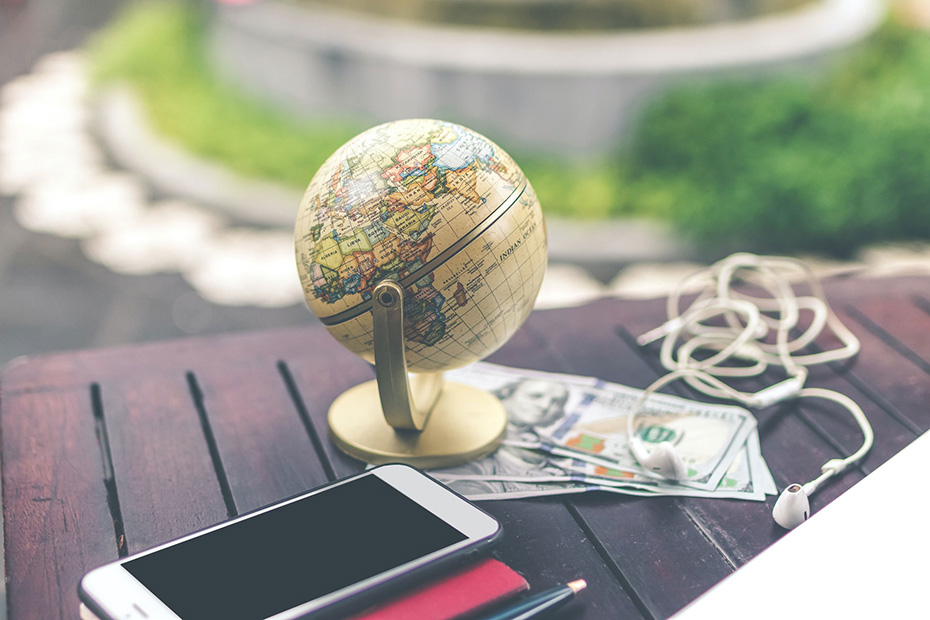 Ready to escape reality for a bit? Go to a destination you have been dreaming about visiting? Or perhaps you want to fulfill your passion for travel? Whichever is fueling your desire to take a vacation, you are going to need to do some important preparation and planning.
A big factor that comes into planning a trip, aside from things like picking a destination and when to go, is making sure you are ready financially for the trip. Trips unfortunately cost money, so saving up for a trip is right there with picking a location.
Luckily, there are plenty of ways, strategies, steps, and tips to help you save for a trip so the costs don't get away from you and you can make the most of your journey.
Pick Your Destination & Plan the Adventure
The first step to planning a trip will also play a huge role in starting a budget for a trip as well. Perhaps you want to fly over the Pacific Ocean to Australia, or over the Atlantic to Italy, or maybe you want to take a relatively small family road trip to the Rocky Mountains.
Picking where you want to go and for how long will give you a good idea just how much you need to save. You will be able to check out airline prices if you are going to fly and how much hotels or other lodging accommodations cost in your destination area.
You can also use travel based search engines to help you determine the cost of travel, lodging, activities, and food. However, transportation to your destination and lodging while you are on your vacation will most likely take up a majority of the cost and are the easiest to plan for.
So, figuring out where you want to go, who you are going with, and for how long will not only get your trip planning started, but it will also be the first step in figuring out how much money you will need for a travel excursion. This will help you determine how much you need to save.
Itineraries may sound lame, but making at least a rough one will help in a huge way when it comes to figuring out expenses and organizing your experience. Vacation costs can add up quick, and one way to figure out how to save money as you explore Earth, is to plan what you would like to do and how long you will be at your destination. For example, let's say you are going to Costa Rica and you know you will want to zip line; you can look for deals and coupons on travel sites.
Booking hotels and flights in advance sometimes gives you the best rate, so the sooner you know where you want to go the better, but you can also find last-minute deals as well. In regards to lodging, finding a hotel with a free breakfast and coffee can help you save some cash on food costs (Probasco, Investopedia).
As you draw up possible expenses, you can discover areas where you can save some money. Another way to save money on transportation costs is to try and plan your travel dates with more favorable airline ticket prices. If you are going to drive, plan your route and make stops with cheaper gas prices.
Try to Reduce Trip Expenses
After getting your trip planned, and a rough itinerary with trip costs drawn up, try to look for ways to reduce your overall trip expenses by identifying areas you could cut back on.
For example, there may be areas with purchasing food where you can reduce costs on. If you originally plan to eat out at restaurants regularly, try cutting some of these expenses by prepping meals or bringing food. You can also try a grocery shop in the area of the world you plan on visiting, which may be cheaper than eating at restaurants for every meal.
Start Saving
Thankfully, there are a plenty of ways and strategies to help you save for a trip outside of simply cutting your spending. One thing you can do is to put a certain percentage of your paycheck into a travel sub savings account with Wildfire. The amount you can save in this account will be determined by how strict your normal budget is and much you have left to spare after you cover your essential expenses.
The smallest amount of savings can accrue overtime, so even if you can only afford to put a small percentage of your check aside, it will go a long way.
Below is a list of more ways you can save up for your future adventure:
Earn money on the side by getting a possible side or seasonal job or selling home items you no longer use or products/crafts that you make.
Automate your savings process by having money transferred from your checking account to a travel/vacation sub account on a regular basis.
Start a vacation change bucket at home and put any spare change you have towards your trip. You will be surprised how quickly spare change adds up!
Put "found funds" such as refund, tax rebates, and other unexpected sources of money towards your trip.
Cut your current spending wherever possible such as streaming services instead of cable, taking advantage of coupons, and eating out less.
Snag a travel rewards credit card that earns airline miles or hotel credits to give you discounts when you travel (Probasco, Investopedia).
Look for a Rewards credit card that will give you points or cash back like the Wildfire Visa® Credit Card when you use it to make purchases. Put the cash back rewards you earn towards your trip!
Work with your travel companions to find ways to reduce costs. Also, the more companions you have going with you the cheaper it will be for things like hotels and transportation, since you can split the cost.
There is a Great Big World Out There to See
Travelling, especially long distances, is not always cheap, but it is well worth the money and effort. It will give you surreal experiences, memories that will last forever, and help you learn and grow. If you plan ahead and utilize ways to save money you just might be surprised at how easy it is to save up and reduce the cost for an amazing vacation.
Taking the time to research a potential trip, planning an itinerary, and figuring out costs will go a long way in helping you save for a trip. The time you spend doing this may make your trip that much more special.
Know that travelling the world by yourself or with the people closest to you is one of the coolest ways to spend your money. As Moroccan Scholar Ibn Battuta once said: " Travelling – its leaves you speechless, then turns you into a storyteller,".
Just remember the five P's of travelling and saving money for an excursion: Proper, Preparation, Prevents, Poor, Performance. Adventure awaits, so start saving today.