Helping You Chase Your Dreams and Prepare for Life's Journey
With three different savings accounts to choose from, Wildfire is ready to lend you a hand with your finances. Get started with a Membership Account, take your investing further with a Premium Account, and save up for that special vacation or purchase with an Additional Savings Account.
---
Membership
The minimum opening deposit must be $5.
The initial $5 must remain on deposit to keep your membership.
You can make additional deposits or withdrawals of any amount.
No monthly service fees!
Dividends are paid quarterly.
Premium*
Dividends are paid monthly.
At least 10 debit and/or credit card transactions per month must occur on the corresponding account.
Paperless statements are required**.
You need a Membership Savings in order to have a Premium Savings account.
Additional
Additional or Extra accounts pay the same dividend as a Membership account.
No monthly service fees!
You can open an Additional account over the phone by just giving us a call.
You do need a Membership savings account in order to have an Additional savings account.
* Premium Account Disclaimer: If qualifications listed above are not met, dividends will not be paid.
** Paperless Statements Disclaimer: To go paperless you will need to disable paper statements in Digital+ by heading to "Statement Options" under "My Profile" in the "Self Service" drop down at the top of the page. If you previously signed up for eStatements, you are all set.
Join Today!
So, what are you waiting for?
Switch to a savings account with Wildfire today.
With multiple branch locations in the Great Lakes Bay Region of Michigan, you will be sure to find a location that becomes your home for banking.
Looking for more info or have questions? Give us a call today!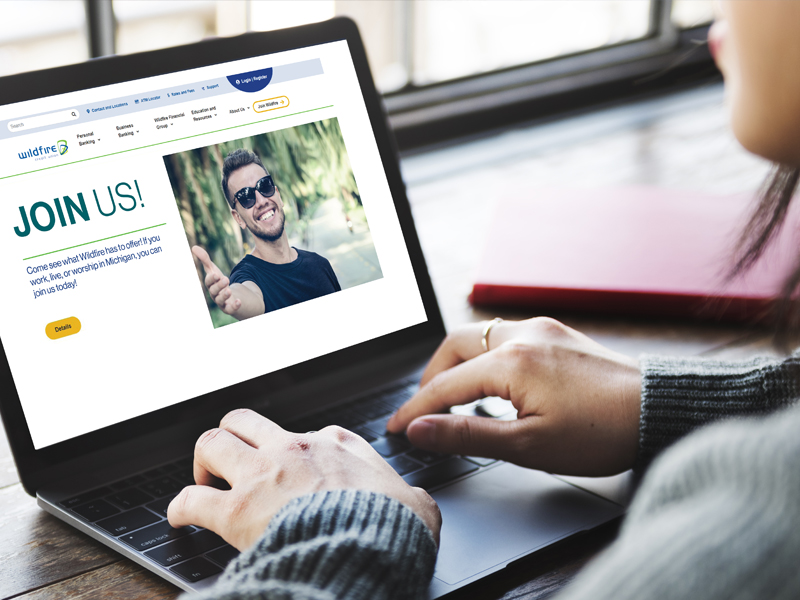 Personal Savings Rates
The rates quoted on all savings products (including the High-Yield Deposit, Certificate & Health Savings accounts) are subject to change at any time and without advance notification; call Wildfire Credit Union for current rates. The Annual Percentage Yields (APY) listed are accurate as of the last dividend declaration date. Fees, if any, may reduce earnings and affect APY calculations. Unless otherwise stated below, there is no minimum balance required to open additional savings accounts, but a $0 minimum daily balance is required to earn the stated APY. Call the credit union for complete disclosures.
Effective Date: 10/3/2023 - 12:00 A.M. EST
Effective Date: 10/3/2023 - 12:00 A.M. EST
Account Balance
Interest Rate
APY
Effective Date: 10/3/2023 - 12:00 A.M. EST