For when every day is a day off
"Retirement may be an ending, a closing, but it is also a new beginning."
- Catherine Pulsifer
Navigating Mobile Banking: The Bank in Your Pocket
Date Published: May 4, 2021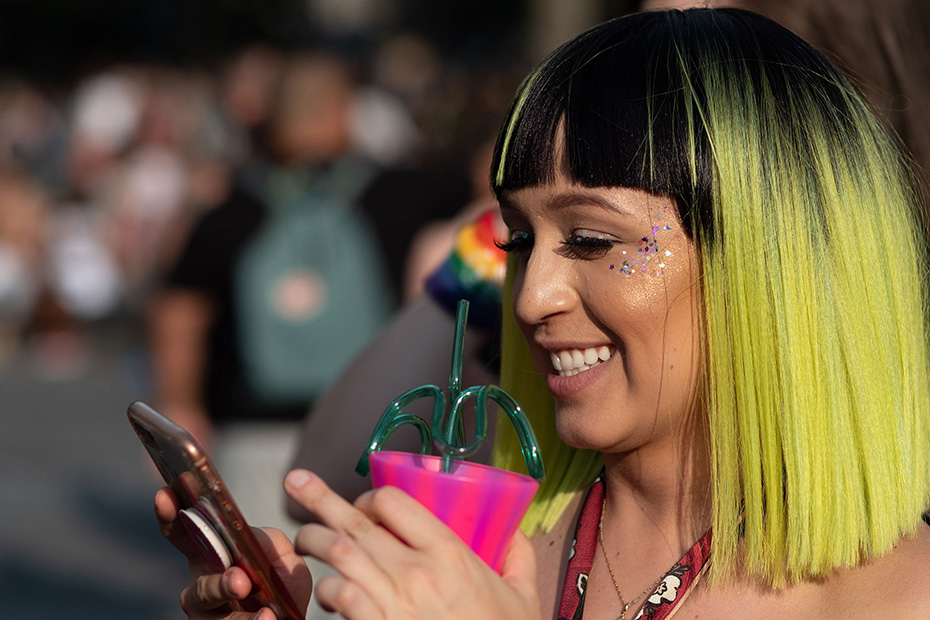 There is a chance you may already know this, but Wildfire Credit Union has a Mobile Banking app that is geared towards helping you manage your finances on the go. You can view your Wildfire Rewards, make transactions, report a lost or stolen card, and so much more, all right from the mobile app.
Security
The security of your money is important. So we threw in some nifty features to help you make sure your finances are kept secure:
Custom Alerts: Create custom alerts within the app or roll with the standard alerts, so you can be notified about events such as new transactions and balance changes. The alerts can be delivered through email and/or text messages, to help you to keep a watchful eye on your money.


Freeze or Unfreeze Your Card: Lost your card while hiking in the Rockies? Think it may have been stolen? No need to worry. With the app you can freeze your card to prevent it from being used and then unfreeze it once it is safe in your hands. Simply tap the "Cards" option, find the card you want to freeze, and then toggle the "Freeze My Card" switch to the right.


Report Card Lost or Stolen: Going along with freezing and unfreezing your card, you can also report your card lost or stolen directly from the app. If the scenario presents itself were you are unable to find your card, simply go into the app, tap "Cards", tap the "Actions" drop down and the select "Report Lost/Stolen", then choose "Lost/Stolen" from the "Reason" drop down, and finally, tap "Deactivate Card".


Fingerprint Authentication: After you get the app all set up on your phone and you log in for the first time, you can enable fingerprint authentication in the "Settings" option of the menu. Tap either "Enable Fingerprint Authentication" or "Enable Touch ID". This feature will allow you to log into your mobile banking using the fingerprint you have associated with your device, giving your security a boost.


Manage Your Account
Whether it's across the street or across an ocean, you can have control of your account from wherever you go…as long as you have a signal. Here are some features for managing your account:
Quick Balance: With this feature, you can view your account balance without having to login. To enable the quick check, just simply go to "Settings" in the Wildfire app, tap "Enable Quick Balance", and you are good to go. All you have to do now is tap "Quick Balance" in the menu to view your account balances.


Manage Your Profile: Visiting Istanbul and want to change your password or username? Go for it! With the app you can change account information such as your security phrase, picture, and questions, along with your username and password.


Secure Messages: Want to send us a message with important information and you want that message classified as top-secret? We got your back. You can send us a secure message right through the app. Just enter a subject, type out a message, and then tap "Send".


Location Finder: A feature that can be used without logging into the app, it allows you to search for ATMs and Wildfire branches near you. You can search using a zip code you enter or have it locate the nearest one to your location.


Card Activation: We get it. It can be annoying having to call to activate a card. That's why we made it so you don't have to. If you have the Mobile Banking app, all you need to do is login, head to the "Cards" page, tap the "Activate my card" button, and follow the instructions.
Make Payments, Transfers, and Deposits
Pay a bill, make transfers, and much more on the go with the same device you use to send texts and scroll through social media.
External Transfers: You can quickly and easily transfer money to and from accounts you have at other financial institutions through the external transfer feature. All you have to do is have the routing number(s) of the institution and the account number you want to make transfers between. A one-time password is required though to complete the initial setup and there is a five day waiting period before you can make transfers.


Schedule Transfers: Whether it's daily, monthly, yearly or somewhere in between, set up scheduled transfers to easily transfer money between your accounts.


Mobile Wallet: We participate in Apple Pay®, Google Pay™, and Samsung Pay to let you make purchases at participating retailers.


Mobile Check Deposit: Use the camera on your smart phone to take a picture of a check at any time of the day, and watch as the check is electronically transferred to Wildfire. Save yourself the time and drive you would have to make going to an ATM or branch. Check it out!


Bill Pay: Realize that you forgot to pay a bill as you explore the Taj Mahal in India? No worries! As long as you have the app and set the payee(s) up in Online Banking ahead of time, you can pay your bills right within the app.


Share Transfers: You can transfer funds in real time between shares on accounts, which you are a primary or joint owner, but wait there's more! You can also make payments to your loans using the Share Transfers feature on the app as well.
Life can get crazy busy. That is why we have made it easy for you to manage your finances and your bank accounts by having an app for you to download. Carry your bank account right in your pocket. Visit Wildfire Mobile Banking to learn more. If you have any questions or suggestions, be sure to let us know.