Budgeting tips for your great adventure
"To see the world, things dangerous to come to, to see behind walls, draw closer, to find each other, and to feel. That is the purpose of life."
- James Thurber
Navigating Mobile Banking: The Bank in Your Pocket
Date Published: Nov 22, 2021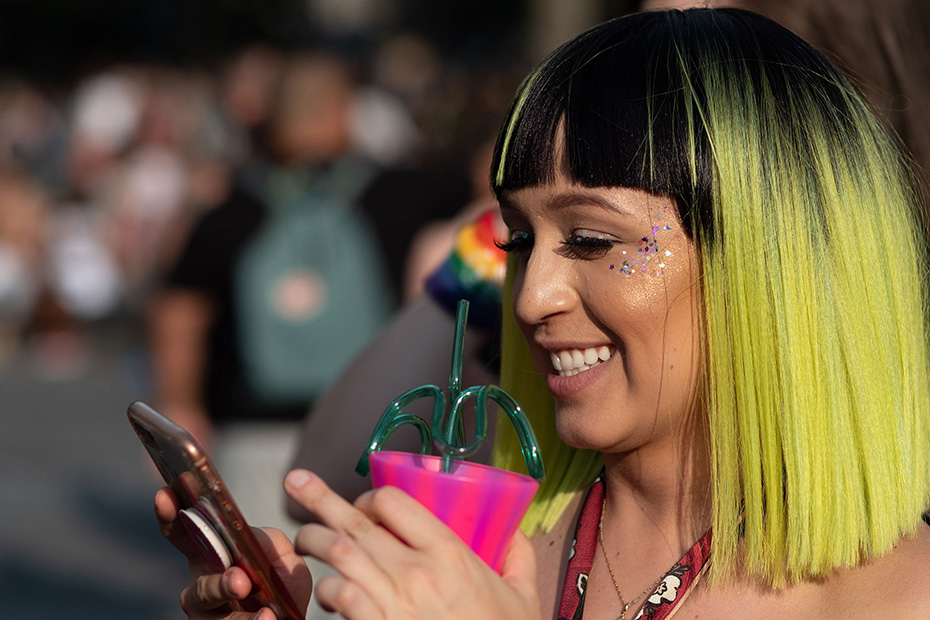 There is a chance you may already know this, but Wildfire Credit Union has a Mobile Banking app that is geared towards helping you manage your finances on the go. You can view your Wildfire Rewards, make transactions, activate cards, and so much more, all right from the mobile app.
Security
The security of your money is important. So we threw in some nifty features to help you make sure your finances are kept secure:
Manage Notifications: You can be notified about new transactions, balance changes, or both. The notifications can be through email, text messages, or push notifications, to help you to keep a watchful eye on your money.


Lock or Unlock Your Card: Lost your card while shopping? Think it may have been stolen? No need to worry. With the app you can lock your card to prevent it from being used and then unlock it once it is safe in your hands. Simply tap the "Cards" option, find the card you want to lock, and then toggle the "Lock Card" switch.


Biometric Authentication: During your initial login, you can enable biometric authentication if available for your device. Depending on your device, tap either "Enable biometrics" or "Enable Touch ID" or "Enable Face ID". This feature will allow you to log into your mobile banking using the fingerprint or Touch/Face ID you have associated with your device, giving your security a boost.


Manage Your Account
Whether it's across the street or across an ocean, you can have control of your account from wherever you go…as long as you have a signal. Here are some features for managing your account:
Messages: Want to send us a message with important information and you want that message classified as top-secret? We got your back. You can send us a secure message right through the app. Within in the "More" section, just tap the plus to start a new message. Select a topic, enter a subject, type out your message, add any attachments, and then tap the "Send" icon at the top.


Card Activation: We get it. It can be annoying having to call to activate a card. That's why we made it so you don't have to! If you have the Mobile Banking app, all you need to do is login, head to "Cards", then swipe to find the card you want to activate. Then tap the "Activate Now" link, and follow the guided steps.
Make Payments, Transfers, and Deposits
Pay a bill, make transfers, and much more on the go with the same device you use to send texts and scroll through social media.
Connected Accounts: You can quickly and easily connect to accounts you have at other financial institutions. All you have to do is have the routing number(s) of the institution and the account number you want to make transfers between. Then just verify micro deposits and begin making transfers.


Schedule Transfers: Whether it's weekly, monthly, yearly, or somewhere in between, set up scheduled transfers to easily transfer money between your accounts.


Mobile Wallet: We participate in Apple Pay®, Google Pay™, and Samsung Pay to let you make purchases at participating retailers.


Mobile Check Deposit: Use the camera on your device to take a picture of a check at any time of the day, and watch as the check is electronically transferred to Wildfire. Save yourself the time and drive you would have to make going to an ATM or branch. Check it out!


Bill Pay: Realize that you forgot to pay a bill? No worries! As long as you have the app, you can pay your bills right within the app.


Person to Person or P2P: Out to lunch or going half in on a gift. Use P2P to easily send money to your friends and family. P2P works even if they aren't a member of Wildfire.


Move Money: You can transfer funds in real time between shares on accounts, which you are a primary or joint owner, but wait there's more! You can also make payments to your loans as well.
Life can get crazy busy. That is why we have made it easy for you to manage your finances and your bank accounts by having an app for you to download. Carry your bank account right in your pocket. Visit Wildfire Mobile Banking to learn more. If you have any questions or suggestions, be sure to let us know.